The CCBA seeks to shine a light on a few of the many Charleston attorneys who are doing the hard work, and leading on issues of race and justice. Here are those attorney who are making a difference our community on this important issue.
Dwayne Green, Attorney
Green Law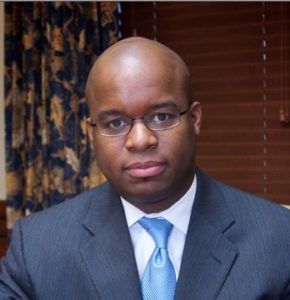 Dwayne Green is a trial attorney with over 20 years of experience.  He is a former member of the S.C. Board of Probation, Pardon and Parole, and former city attorney.   Currently, he and Henry both serve on the Leadership Team of Sophia Institute's Social Justice Racial Equity Collaberative (SJREC), and Dwayne is the Chair of that group's "Living Your Truth – Conversations in Courage" series.   Dwayne has been a featured columnist in the Charleston City Paper for over 11 years, and shares his thoughts with readers about living black in Charleston, gentrification, police violence, and other issues related racial justice.  He enjoys serving as a mentor in association with the CSOL's Black Law Students Association, and most recently began advising a group of leaders and alumni at Porter Gaud School who are seeking to accelerate progress on and study how the school can be more diverse and inclusive.  He is inspired by seeing positive change happening in Charleston and wants to do what he can to help the momentum continue.When asked "What can I do? Dwayne said:   "Educate yourself.  [I am currently reading White Fragility by Robin DiAngelo].  Listen.  Right now dialogue is so important, and I am encouraged by the broad-based coalition of those in the Charleston area advocating for change."  

Henry B. Smythe, Jr., Attorney

Womble Bond Dickson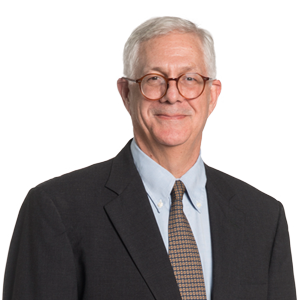 Henry B. Smythe, Jr. is a trial lawyer with Womble Bond Dickinson. Henry has served on the Firm Management and Executive Committees and was previously the Managing Director for 18 years of Buist Moore Smythe & McGee, P.A., which merged with Womble Bond Dickinson in 2011. Henry is also a business and community leader. He served on the Charleston City Council, as President of the Coastal Community Foundation during Hurricane Hugo, and as a Board Member of Spoleto Festival USA. He currently serves as a Board Member of the International African American Museum and as a Leadership Team Member of the Sophia Institute's Social Justice Racial Equity Collaborative (SJREC).What can you do? Henry said, "Speak up. Also, anyone who is relatively active on any type of board or commission should consider having the board or commission complete racial equity training." The Sophia Institute's SJREC facilitates such training, which is often conducted by Dr. Gail Christopher.

Social Justice Racial Equity Collaberative
Both Henry and Dwayne have been instrumental in the SJREC's "Living Your Truth – Conversation in Courage" series, which seeks to inspire collaborative action by advancing bold strategies that promote personal, structural, and systemic change in social justice and racial equity through truth, healing, and transformation. The SJREC was instrumental in engineering the Resolution apologizing for slavery that was ultimately passed by Charleston City Council. The SJREC also orchestrates "Living Your Truth –Conversations in Courage," a series of conversations with those on the front lines, who bravely and gracefully live the truth of their hearts within their formidable lives.
In May 2017, Rev. Nelson B. Rivers, III and Judge Alex Sanders participated in the first conversation of this series. In March 2018, Henry and Judge Arthur McFarland participated in this series.  In 2019, Dwayne moderated a discussion between Dr. Melvin Brown, a Charleston physician who was denied membership to the Charleston Rifle Club based on his race and Dr. Andrew Savage.
And, later this evening from 7:00pm – 8:30pm via Zoom,  the SJREC Living Your Truth Series presents,  "A Conversation on Youth Social Justice" featuring Dwayne's daughter, Maya Green, and Courtney White, two youth leaders speaking on issue of racial equality and justice.  Register here.


Marlon E. Kimpson, Attorney

Motley Rice, LLC
SC Senator, District 42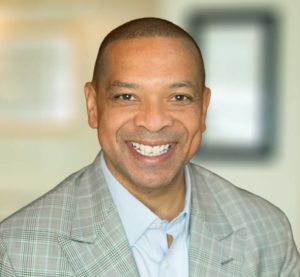 Marlon Kimpson has spent his career serving his state and community, both in Columbia and Charleston. As a trial lawyer at Motley Rice and State Senator, Marlon can often be seen giving voice to those who have struggled to be heard. We asked Marlon about his priority initiatives related to racial justice for 2020. He envisions helping to create a Flagship Corridor for
African American businesses in downtown Charleston and North Charleston, and continues to focus on increasing ethnic diversity in procurement of services by political subdivisions. For example, in 2019 for the first time, the Charleston International Airport's Board of Directors adopted a minority and women owned business program, and has begun to make positive changes in minority spending. In 2019, out of $77 million spent for procurement services, the airport awarded only 10% of project value to minority and women owned businesses. Marlon wants to see those numbers increase. And, most recently in the wake of the George Floyd protests and destruction that took place later that evening in Charleston, Marlon, along with Charleston attorney Marvin Pendarvis, helped create the Charleston Together Fund campaign to fund nonprofits working on community and race relations and programs which support local businesses recovering from the damages due to recent events. They were able to raise over 50k in just a few days, and have now set their goal at $100,000. To donate, go to www.gofundme.com.Marlon cites the following words from the Book of Luke as his inspiration: "Give, and it will be given to you. Good measure, pressed down, shaken together, running over, will be put into your lap. For with the measure you use it will be measured back to you" (Luke 6:38).What can you do? Marlon said: ""Injustice anywhere is a threat to justice everywhere. Whatever affects one directly, affects all indirectly." Dr. King's words still ring true today. We've got to figure this out. I've outlined three projects above on which I welcome help. A first step would be to look at the ethnic diversity in key positions in your own organization. Then as you look to improve the gaps in the community, you will have credibility on the issue of inclusion. Now is the time to be bold and lead. We all have a vested interest in having a more just and equitable society.

Margie A. Pizarro,  Attorney

Pizarro Law Firm, LLC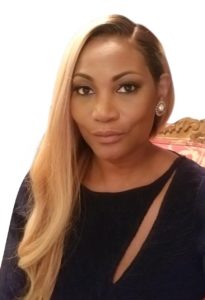 Margie A. Pizarro was born to a single parent in Walterboro, South Carolina. She became one of the first members of her family to attend college, receiving a Bachelor of Arts degree from Clemson University, and, subsequently, a Master of Education in Divergent Learning from Columbia College.  Margie spent 12 years as a classroom teacher in the Greenville County School District before attending the Charleston School of Law.Having been raised by a single parent, Margie appreciates the opportunities afforded to her, and she has used her practice and law degree to give back to the community.  In addition to serving on numerous boards and commissions, Margie has put her "boots on the ground," providing assistance in real-time to members of underserved populations. She truly believes in returning the favor and paying it forward, and one of the standards by which she lives is "To whom much is given, much is required."Her most recent community service event was helping to organize "Attorneys for J.U.S.T.I.C.E.—Jurisprudence United and Standing Together for Impartiality, Compassion, and Equality," a peaceful protest rally which served as a Call to Action
not only for members of the Bar but also for members of our community as a whole. Participants were urged to take a stand against racism and injustice, to bloom where they are planted and make a difference by using whatever platform they occupy.What can you do? Act justly, love mercy, and walk humbly in every interaction. Everything we do as legal professionals should begin with the realization that we are dealing with human beings. If we begin by treating others with dignity, respect, and
kindness, we are taking the first steps toward a positive outcome.
Brittany O. Sease,  Attorney
Brittany O. Sease, Attorney and Counselor at Law, LLC
Chair, CCBA Inclusion & Diversity Committee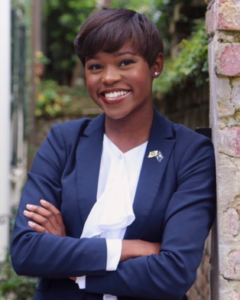 Brittany is a sole practitioner in Charleston, SC. Her practice focuses on family law and Guardian ad Litem work. As Chair of the CCBA's Inclusion and Diversity Committee, Brittany volunteers her time to foster inclusion and diversity within the legal profession and the local community. In this role, she collaborates with other committees and community non-profits, always seeking ways to foster an environment of awareness, tolerance, and unity. Last year, the committee focused on bringing awareness to gentrification in Charleston. This year, in the wake of George Floyd's death and worldwide protests against police brutality, Brittany worked with Margie Pizarro, Myesha Brown, Colleen Condon, and other local attorneys to put on a March for Justice.  Brittany addressed the assembled crowd with a powerful speech, which focused on the question "Is Justice Blind?" When asked about her role in addressing racial injustice, Brittany states, "I am always looking for ways to start the tough conversations and to keep them going. I believe my role is to continue to be a voice."
What can you do? Brittany says "Have the courage to speak up and stand for justice everywhere. Listen, read, volunteer, converse and engage.
Myesha L. Brown, Attorney
The MLB Law Firm, LLC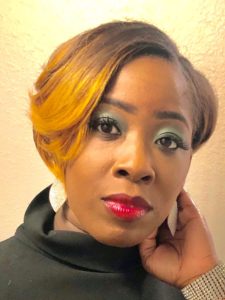 Myesha L. Brown, born in Charleston, South Carolina and raised by two strong black women, is the epitome of strength, tenacity and overcoming the odds. Her mother enlisted in the military at the age of 20 and her grandmother became the sole nurturer throughout her adolescence. At the age of 8, Myesha met her mentor, the Honorable Veronica G. Small and formed an interest in the law. After graduating with honors from the Charleston School of Law, in 2008 Myesha began her career in the Fourth Circuit Public Defender's Office.Representing hundreds of indigent defendants birthed Myesha's interest in criminal justice reform. In her private practice,  Myesha offers aggressive advocacy to her clients in the area of criminal defense as she knows all too well that the failures of the criminal system start at the beginning- the systemic and systematic decisions about who to arrest, to charge, and send to prison.Myesha believes the injustices in our criminal justice system, such as disparities in which groups (low-income and minorities) face higher risks of arrests, charges, excessive bonds, and convictions, for the same conduct must be reformed.As Myesha watched the world rallying in solidarity following the death of George Floyd, it was a constant reminder that oftentimes black men do not receive the benefit of a "reasonable doubt", which is the standard of proof mandated in our system.12 years ago, my involvement in the criminal justice system commenced from the unapologetic stance that mass incarceration was made up of individuals that resembled my brother and cousins. Today, I am the mother of a 4-year-old black boy and his future depends on the action of all of us.What can you do? As I stood at the top of the Daughters of Confederacy building on June 11, 2020 and denounced racial inequalities,  I am reminded that 200 years ago, that building which my feet stood represented rebellion against the United States and its succession based on an ideology that one group of people were superior to another. In 2020, that mindset remains in the hearts and actions of some. We must continue to make our voices heard. We must be bold and courageous in our pursuit of justice for all people. Stay vocal. We are lawyers, the voice for the voiceless. Stay vigilant.  Keep volunteering your time to community and activism. Someone's interest in my life, changed the trajectory of it. Be a guiding light to someone. We all can do our part in the quest to form a more perfect union and establish justice.
Colleen Condon, Attorney
Condon Family Law & Mediation
Chair, Charleston Democratic Party and Former County Council Member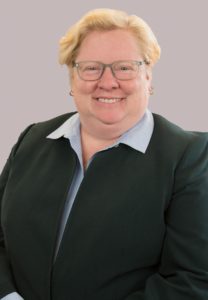 Colleen grew up here in Charleston, and noticed that drastic differences in our lives due to a person's race were everywhere, but not discussed. Schools with token students, but otherwise segregated; churches mostly segregated; and many neighborhoods segregated. She addressed economic inequities while serving on County Council, but was frustrated that it was nowhere near enough.  She does more than just get people to vote and protecting their right to vote, she seeks inclusion in action and decision-making.  Juneteenth is celebrated this week, and is a good time to learn more about the realities of emancipation.  Colleen is glad to support colleagues in tackling inequities in law and life.

What can you do? "It's easy to say you are against racism.  I believe it takes real action in a variety of ways to be anti-racist.   To make real change now is going to require discomfort, and it starts with listening."
Marvin R. Pendarvis, Charleston Attorney
Peper Law Firm
S.C. Representative

Born in North Charleston, Marvin Pendarvis grew up in a single-parent family with 4 sisters. He is a new father of a 7 week old son. It is that family and local upbringing that motivates him. When asked how he sees his role in the effort to address racial injustice in our community, Marvin is listening, and he hears the frustrations of people in pain. He has spent the recent days reflecting personally, listening to individuals who are hurting, and meeting with local community leaders, such as those at the Coastal Community Foundation, Tri-County United Way, Lowcountry Local First, and the Charleston County Solicitor's Office. He wants to help ensure that those in underserved communities are not neglected, and that there are ladders for people of color to climb. He and fellow Charleston attorney and S.C. Senator, Marlon Kimpson, recently started the Charleston Together Initiative that has raised more than $50,000 since its formation on May 31, 2020. The fund will provide resources to programs that work with underserved communities and help small businesses, especially those with limited resources, recover from the damages suffered on and around King Street after the protests. The fund will be established at the Coastal Community Foundation; you can donate here.What can you do?  Pendarvis said, "Everyone has a role to play; stay engaged; reach out to your elected officials and have meaningful conversations; and give to those organizations doing the hard work."
Brian C. Duffy, Charleston Attorney
Duffy & Young LLC
CEO, The Charleston Forum
Brian Duffy began his journey in advocacy for racial justice in the weeks following the tragic deaths at Mother Emanuel AME Church, June 2015. He helped to found The Charleston Forum where, initially, he viewed his role as a facilitator and someone who could connect new audiences to issues of social change. Since that time, however, he too has become an advocate for community change and justice. Brian's work has helped create a platform where people can discuss race relations in a more introspective way, rather than an argumentative one. Over the last 5 years, under Brian's leadership, the Charleston Forum has grown into a space where well-intentioned people, many of whom simply do not know where to start but understand changes need to be made, meet to address problems of race. At this year's Charleston Forum, virtual edition, there will be a release and examination of the results of a tri-country survey on race, and discussions on building a platform for action. Earlier this year, the Forum facilitated online conversations with Rep. James Clyburn, Stacey Abrams, Sen. Tim Scott and Houston Police Chief Art Acevedo. The 2020 Charleston Forum is Sunday, June 14 at 2:00 p.m. and will feature moderator John Simpkins. Panelists will include Dr. Bernard Powers, Dr. Geoffrey Alpert, Dr. Josie White, K.J. Kearney and Brian Hicks. You can learn more at www.thecharlestonforum.com and register via Zoom here.
What can you do?  Brian Duffy say, "Reach out to existing non-profits involved in community race relations and express your support for public policy proposals."